Introduction to Thin Wall Special audio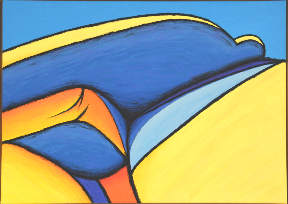 In this episode I recall my experiences of a climb called Thin Wall Special.
This particular climb is on a crag called Bosigran, which lies on the Cornwall coast between St. Ives and Lands End. The coast road passes by the ruined Carn Galver tin mine, from where the outcrop of Bosigran Castle (an Iron Age promontory fort) can be seen (GPS 50.17580 -5.61933).
Recreational climbers like the freedom from rules or regulations that their pastime embodies, but there are ethical guidelines that have been adopted to make the sport sustainable, so that others can enjoy the same experience. There is also the question of safety, how to keep a spirit of adventure while minimising the risk. For the most part climbers follow routes that have a set path and which have a defined difficulty rating or grade. However the grade is sufficiently vague that it gives little information about what sort of difficulties might be encountered or how to overcome them.
I hope you enjoy this episode.
© Nick 2020